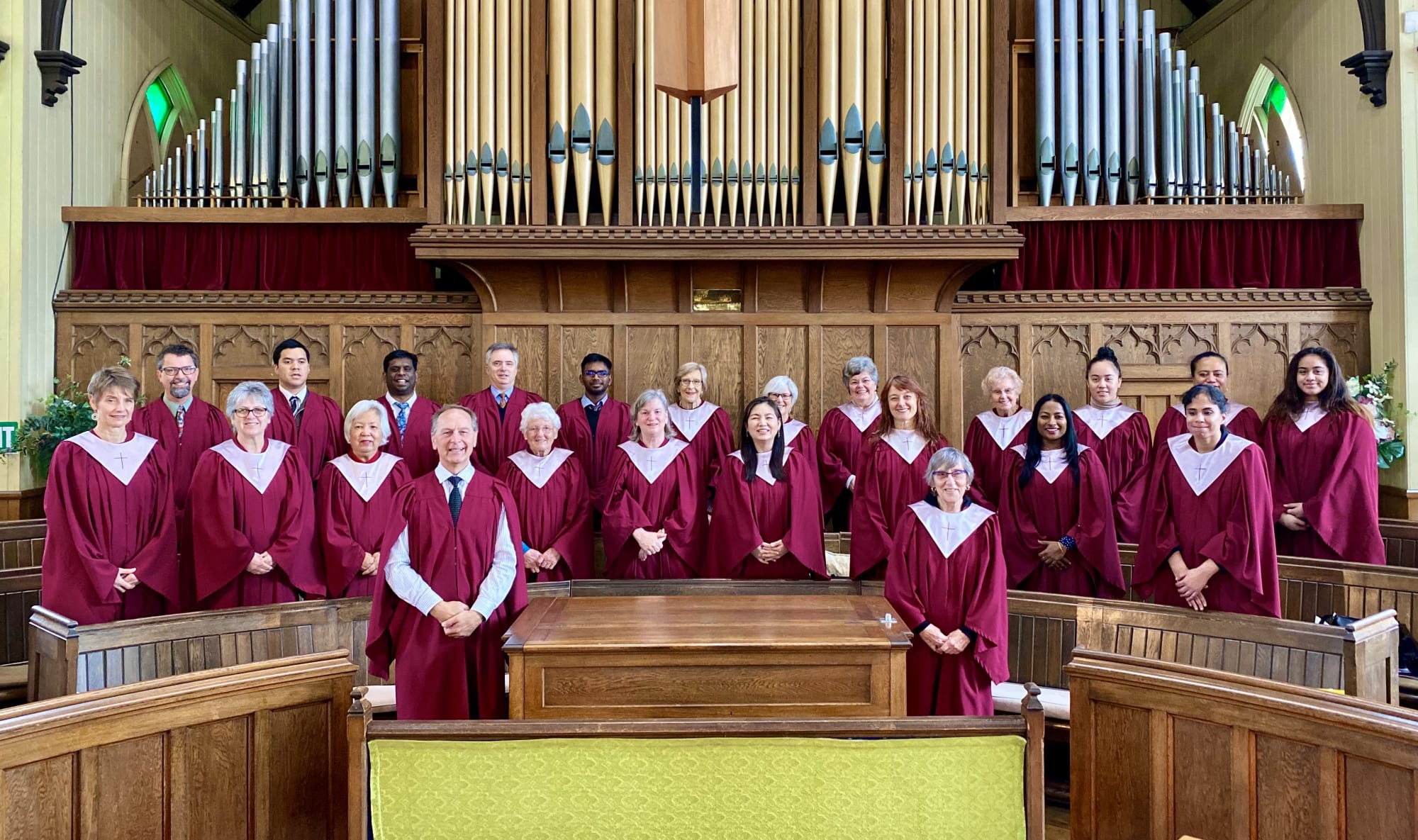 About the choir
Our enthusiastic and accomplished choir conductor, Mark Rosser, encourages a motley band of talented amateurs to perform works such as Johannes Brahms 'Requiem', Andrew Carter 'Benedicite', Camille Saint-Saëns 'Oratorio de Noël', Felix Mendelssohn 'Elijah', and many, many others. The choir is a high quality but relaxed and welcoming ensemble that provides spiritual support for the congregation and has fun doing so - and miraculously they (almost) always sound great! You can view some of the choir's performances on this youtube channel, and some of our virtual performaces recorded during 2020 Covid-19 lockdowns on this youtube channel.
The Mount Albert Methodist Choir meets for rehearsal on Wednesday nights from 7.30 – 9.00pm
There is also a pre-service rehearsal on Sunday mornings at 9.30am.