Notice: due to COVID-19 restrictions services are being held online
More information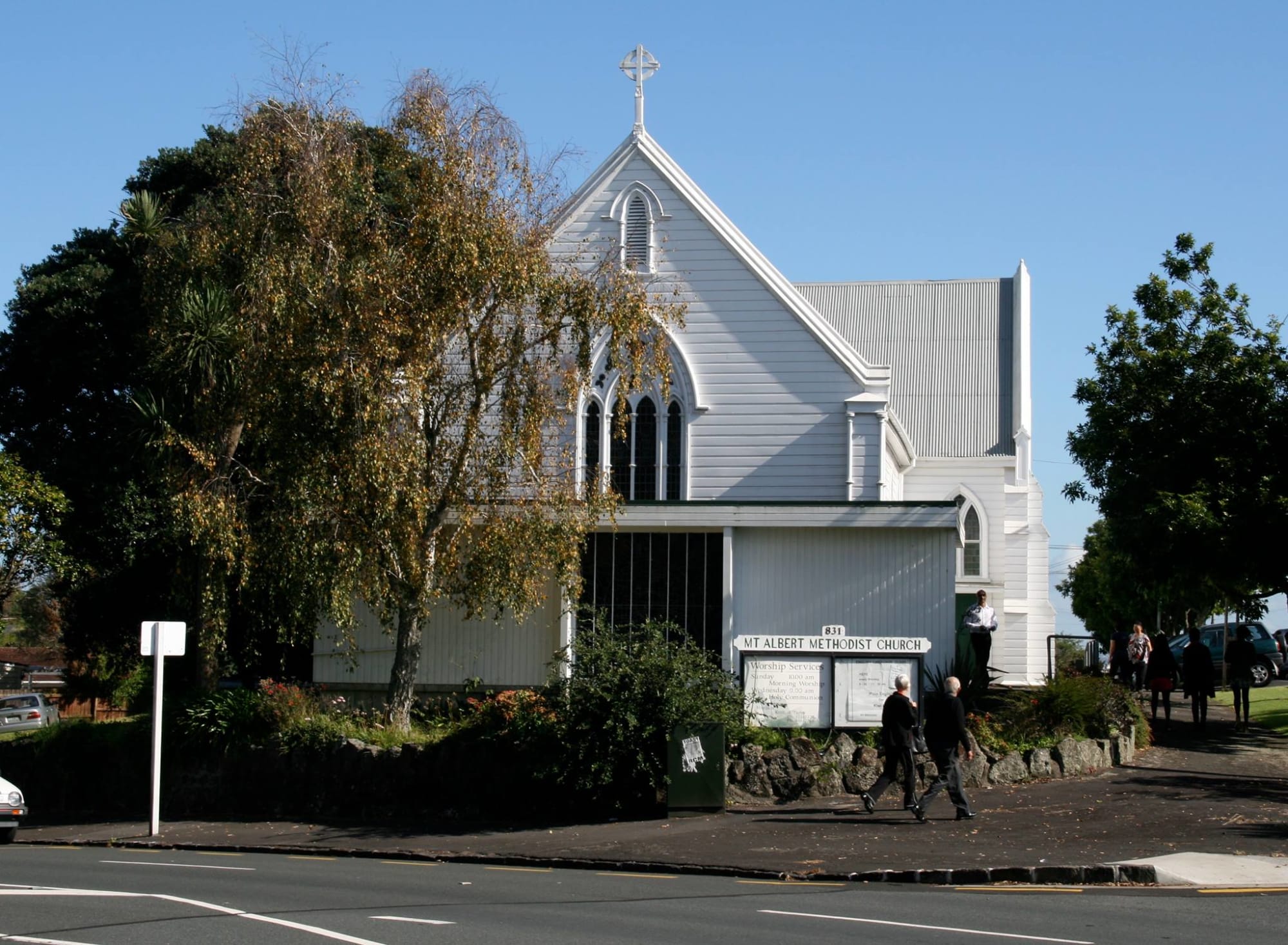 About our church
We are a diverse and welcoming community of Christian people, following the Methodist tradition.
Every Sunday, we meet together in fellowship to worship God and to share music, discussion, and refreshments.
We're part of the Auckland Methodist Synod, and Te Haahi Weteriana o Aotearoa - The Methodist Church of New Zealand.
Learn more
Mount Albert Methodist Church Choir
Our enthusiastic and accomplished choir conductor, Mark Rosser, encourages a motley band of talented amateurs to perform works such as Johannes Brahms 'Requiem', Andrew Carter 'Benedicite', Camille Saint-Saëns 'Oratorio de Noël', Felix Mendelssohn 'Elijah', and many, many others! The choir is a high quality but relaxed and welcoming ensemble that provides spiritual support for the congregation and has fun doing so.