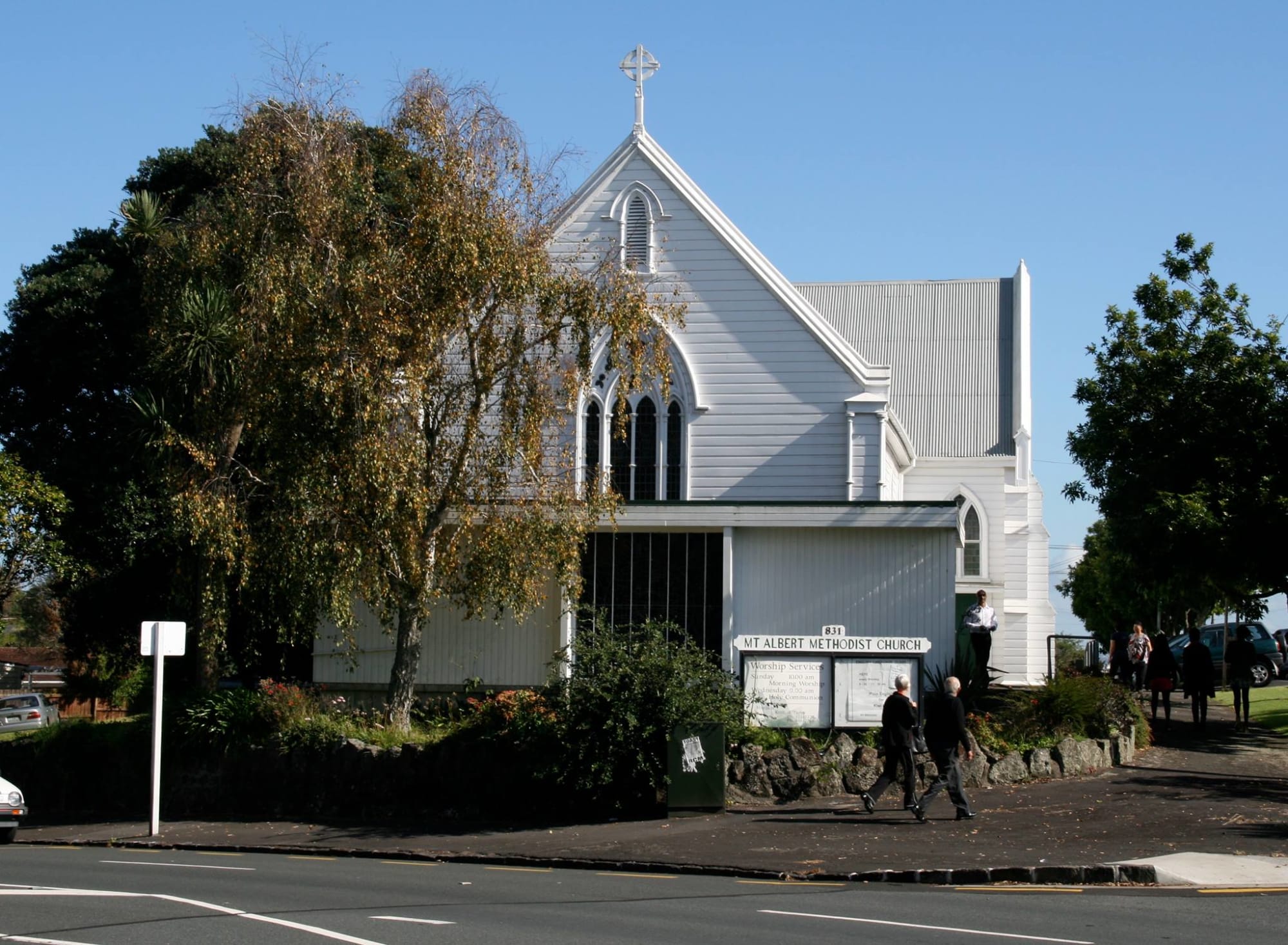 About our church
We are called to welcome diversity, nurture community, and develop faith into action.
Te manaaki i te kanorau, te manaaki i te hapori, me te whakahanake i te Whakapono ki te mahi.
We are a welcoming faith community which reflects love and, connects with God through Jesus Christ.
We're part of the Auckland Methodist Synod, and Te Haahi Weteriana o Aotearoa - The Methodist Church of New Zealand.
Learn more
Mount Albert Methodist Church Choir
Our enthusiastic and accomplished choir conductor, Mark Rosser, encourages a motley band of talented amateurs to perform works such as Johannes Brahms 'Requiem', Andrew Carter 'Benedicite', Camille Saint-Saëns 'Oratorio de Noël', Felix Mendelssohn 'Elijah', and many, many others! The choir is a high quality but relaxed and welcoming ensemble that provides spiritual support for the congregation and has fun doing so.